Introduction to our school
Zebedee International Preschool and Nursery is wholly owned by English International School Limited and was established in 2008.
Over the past nine years we have become a significant provider of English early years enducation in Tai Po, New Territories. We are located within walking distance of Tai Po Market Train station and Uptown Plaza with car parking avaiilable nearby.
We have a large school comprising of 8 classrooms a music / P.E. / entertainment hall and a large playroom.
We believe that home-school cooperation is very important and so parents not only have regular communication with their child's teacher but are also invited to join in any activities we hold.
Curriculum
We have carefully adapted the Early Years Foundation Stage of the U.K. It is a play based curriculum that encourages children to be actively involved in their own learning. We operate a 'free- flow' system that allows children to move around the classroom and make their own choices. The children learn through the seven areas of the curriculum which are:
Personal Social and Emotional development, Communication and Language, Literacy, Mathematics, Understanding the world, Physical development and Expressive Art and design.
Message from the Principal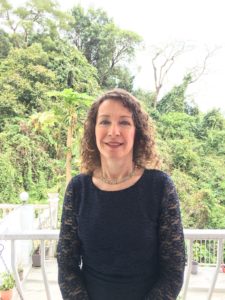 Hello, First and foremost I would like to offer all parents and children past and present a warm welcome to Zebedee. Our school has been open for almost ten years now and I have had the privilege of seeing all the children start their learning journey with us in K1 and more recently in nursery and then move on and up through the school.We are very much a family oriented school that cares about individual children and young families. We help and give advice where we can in regards to getting children on track, if they are experiencing learning difficulties or at times when family dynamics change at home. Our teachers are very experienced and know that children need a good foundation in their early years. We start by insisting that a child practice their self-help skills to sow the seed of confidence that will take root in all the learning areas. I believe adults can sometimes do too much for a child and as a result the more adults do for children, the less children will be able to do for themselves. Everyone likes to do things they find enjoyable, I know I do. Children are exactly the same. At Zebedee we put a lot of effort into the process of making learning enjoyable through implementing the excellent U.K. Foundation Stage Curriculum. This approach helps children develop a desire to know more, to ask many questions and find out how things work for themselves.  I don't think anyone would like to learn if the level is to difficult to grasp at the outset or if teaching is so repetitive that it becomes boring. Our team of teachers and I are ready to give your children the very best in early years education. That is, a balance of time spent on tasks, time to play, creativity and physical movement. It is what we all believe to be the ideal model for a child's all round healthy development. We look forward to spending time with you and your child as we take the first steps together on the exciting road of discovery.
Our Mission Statement
Our mission is to provide a safe and nurturing environment that inspires and develops children so that they may become independent learners with inquisitive minds. Our passion is for each boy and girl to gain the confidence they need to follow their dreams