Our mission is to provide a safe and nurturing environment that inspires children to be independent learners with inquisitive minds. To gain knowledge and develop skills at their own pace with the confidence and resilience they need to make a positive contribution to our world.
INTRODUCTION TO OUR SCHOOL
Zebedee International Preschool and Nursery is wholly owned by English International School Limited and was established in 2008.
Over the past nine years we have become a significant provider of English early years education in Tai Po, New Territories. We are located within walking distance of Tai Po Market Train station and Uptown Plaza with car parking avaiilable nearby.
We have a large school comprising of 8 classrooms a music / P.E. / entertainment hall and a large playroom.
We believe that home-school cooperation is very important and so parents not only have regular communication with their child's teacher but are also invited to join in any activities we hold.
Zebedee International Preschool is a candidate school for the PYP. This school is pursuing authorization as an IB World School. IB World Schools share a common philosophy- a commitment to high-quality, challenging, international education that we believe is important for our students.
The Primary Years Programme that has been one of International Baccalaureate Organisation programmes offered since 1998. It is an enquiry based curriculum that encourages children to be actively be involved in their own learning. Children are allowed children to move around the classroom and make their own choices in their learning journey. The approach to learning is transdisciplinary with the elements in relation to knowledge, conceptual understandings, skills, dispositions and action to be developed through units of enquiry.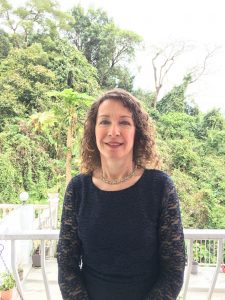 Message from the Principal
Hello to all parents and children and a warm welcome to Zebedee a family oriented school that cares about offering quality education to children and families. 
Our teachers are very experienced and know that children need a good foundation in their early years. We start by practicing their self-help skills to sow the seed of confidence that will take root in all the learning areas.
Everyone likes to do things they find enjoyable and intersting. At Zebedee we put a lot of effort into the inquiry process of learning to engage children in the enjoyable quest of life long learning. We are delighted to announce a new development we are now a candidate school for the PYP and Zebedee International Preschool  is pursuing authorisation as an IB World School.  All  IB World Schools share a common philosophy that is a commitment to high-quality, challenging, international education that we believe is important for our students. This approach helps children develop a desire to know more, to ask many questions and find out how things work for themselves. 
Our team of teachers and I are ready to give your children the very best in early years education through the PYP. That is, a balance of time spent on inquiry, time to play indoors and outdoors, creativity and physical movement. We look forward to spending time with you and your child as we take the first steps on this exciting road together.

" LearnPress WordPress LMS Plugin designed with flexible & scalable eLearning system in mind. This WordPress eLearning Plugin comes up with 10+ addons (and counting) to extend the ability of this WordPress Learning Management System. This is incredible. "

" LearnPress is a comprehensive LMS solution for WordPress. This WordPress LMS Plugin can be used to easily create & sell courses online. Each course curriculum can be made with lessons & quizzes which can be managed with easy-to-use user interface, it never gets easier with LearnPress. "

" LearnPress is a WordPress complete solution for creating a Learning Management System (LMS). It can help me to create courses, lessons and quizzes and manage them as easy as I want. I've learned a lot, and I highly recommend it. Thank you. "

" You don't need a whole ecommerce system to sell your online courses. Paypal, Stripe payment methods integration can help you sell your courses out of the box. In the case you wanna use WooCommerce, this awesome WordPress LMS Plugin will serve you well too. "

" Education WP Theme is a comprehensive LMS solution for WordPress Theme. This beautiful theme based on LearnPress - the best WordPress LMS plugin. Education WP theme will bring you the best LMS experience ever with super friendly UX and complete eLearning features. "