The Early Years Foundation Stage (EYFS) framework supports an integrated approach to early learning and care. It gives all professionals a set of common principles and commitments to deliver quality early education and childcare experiences to all children.
As well as being the core document for all professionals working in the foundation years, the EYFS framework gives mums and dads the assurance  that the statutory commitments and principles will underpin their child's learning and development experience.
7 Areas of the EYFS Framework
Prime areas
Communication and Language
Physical development
Personal, social and emotional development
The specific areas that serve to strengthen the prime areas
Expressive art and design
Understanding of the World
Literacy
Mathematics
The 4 principles of EYFS are:
A unique child. Every child is a unique child, who is constantly learning and can be resilient, capable, confident and self assured.
Positive relationships. Children learn to be strong and independent through positive relationships.
Enabling environments. A wide and plentiful choice of resources laid out in a child friendly enviornment that inspires children's learning
Learning and development. Inquiry base learning put children at the forefron to ftheir learning. Their questions and ondering will ultimately lead the curriculum.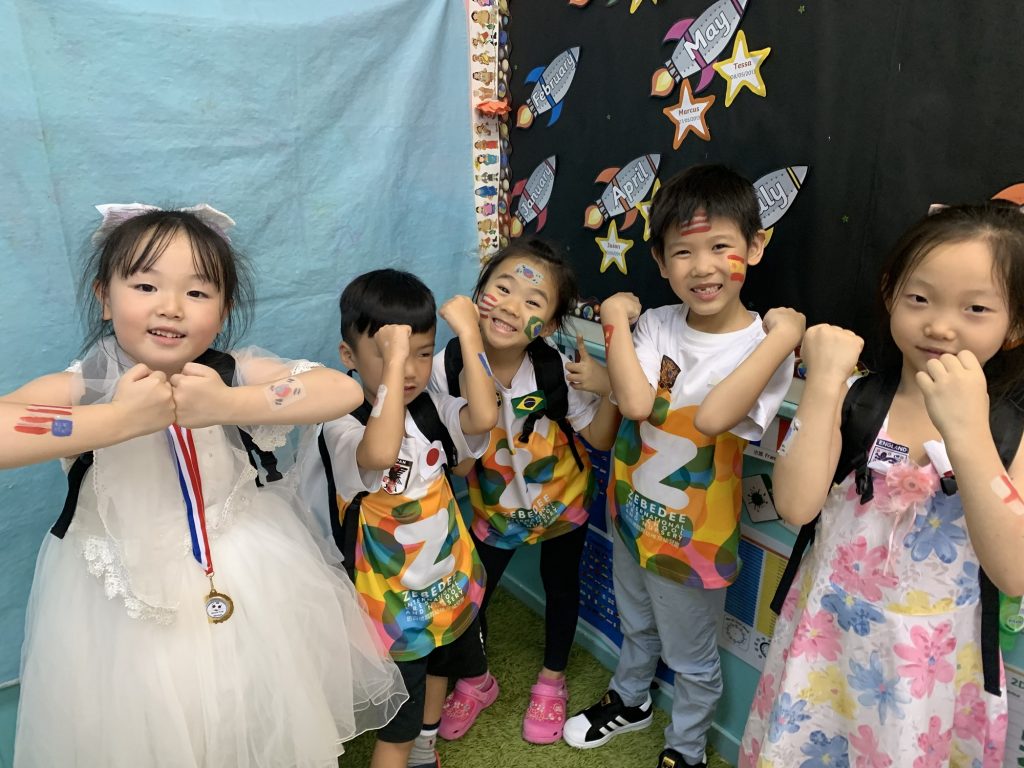 Inquiry Approach To Learning
Inquiry starts from a standpoint of questioning. Children may ask questions independently or be prompted when asked about a particular topic. In early years children find ways to research and find answers this might take the form of play activities inside and outside of school and as they mature they are more willing to work with others to find the answers. When engaged in inquiry-based learning, students come to realise that they can take responsibility for their learning.
Inquiry-based learning can be integrated in to project based as the conceptual frameworks do overlap, but pure inquiry-based learning uses the children's questions to direct investigations of new material and hone new skills. Most importantly it is also very inclusive because each individual child has equal access to learning through the questions they are asking.
Promote inquiry‐based authentic language learning
We shall carefully design various forms of student-led language learning opportunities and provocations according to students' interest and their stages of learning, such as role-play, collaborative play, creative play, imaginative play, etc. We aim to provide a range of authentic experiences and play scenarios where students will feel free and confident to inquire, explore and develop their abilities to communicate, express, read, write, act and listen.
Focus on the cross curricular nature of language learning
We shall layout real and enjoyable language learning opportunities for students across all areas of the curriculum. The nature of language learning in an authentic context in all areas will enable students to develop meaningful language, for example using language tools for querying, through the integration of literature in the inquiry-based classroom. This will include early years counting stories that strengthen mathematical development, discuss a various media such as newspaper articles or biographies to front-load research etc. this experience supports students in making connections that apply their learning, and transfer their conceptual understanding to new things, by encouraging student inquiries and sharing their learning while listening, talking, reading and writing their way, helps children develop and use language.
Incorporate the teaching and learning of language into the EYFS framework
Teachers will plan intentionally to incorporate a rich language environment throughout the early years. Children will hear an appropriate level of non-simplified vocabulary spoken by the teacher. There will be opportunities to engage in a wide variety of activities that includes listening and stimulates speaking as the learners start to develop complex language skills.
Develop the skills of listening, speaking, reading, writing and media literacy
We strive for a balanced programme acknowledging both the receptive and expressive aspects of the language strands, including opportunities to listen to ideas, express orally, interpret visual language, and create one's own work. We shall include various learning opportunities in different contexts, to encourage and support students to express themselves using different language skills. 
Interrelate the skills of listening, speaking, reading, writing and media literacy
Students will be given wide exposure to language according to the context. This will be achieved by ensuring there is a constant flow of intentional language that is both relevant and useful in the learning environment and supports the transfer of language skills across the curriculum.
Provide for the teaching of additional languages
For most children in the school Mandarin / Cantonese would be an additional language. The approach to learning would be inline and relevant to the children's inquiry and acquired through access to play based activities and the opportunity to listen and speak to the teacher using this language.
Promote consistency of practice in the teaching and learning of all languages where more than one language of instruction is used. 
Planning for language development for more than one language will be planned collaboratively between both parties to ensure consistency in both content and opportunities provided to the children.
Children will be assessed regularly starting between the ages of 2 and three when teachers will review their progress, and provide parents with a short written summary of their child's development in the prime areas.
communication and language
physical development
personal, social and emotional development 
This progress check must identify the child's strengths, and any areas where the child's progress is less than expected. Assessment are done on a regular basis up until the child reaches 5 years culminating in the summative assessment of attainment of the early learning goals (ELGs)
What we assess.
Development of comprehension and spoken language
Gross and fine motor abilities
Social behaviour and how the handle change or conflicts
Their level of literacy
Their aptitude to numbers in various contexts
A child's general understanding of their world
expressive arts and design
How do we assess children
Through indiviual and group observations
By referring to a portfolio of work throughout the year that displays the child's strengths and capabilities chronologically
Through tallking and inquiring into what they know (not testing)
What do we do with the assessments
Share the findings with parents and / or carers
Use information to provide for the needs of the child
Share pedgogical comments to see how attributes can be developed further.
Parents are very much part of our school. As stakeholders we encourage parents to join the active Parent Team. This groups works in association with teachers to the support the running and development of school. If parents haven't got time to make regular commitments they are still will welcome to contribute to school life in other ways such as helping in class or sharing specialized knowledge or joining us on field trips. Read more…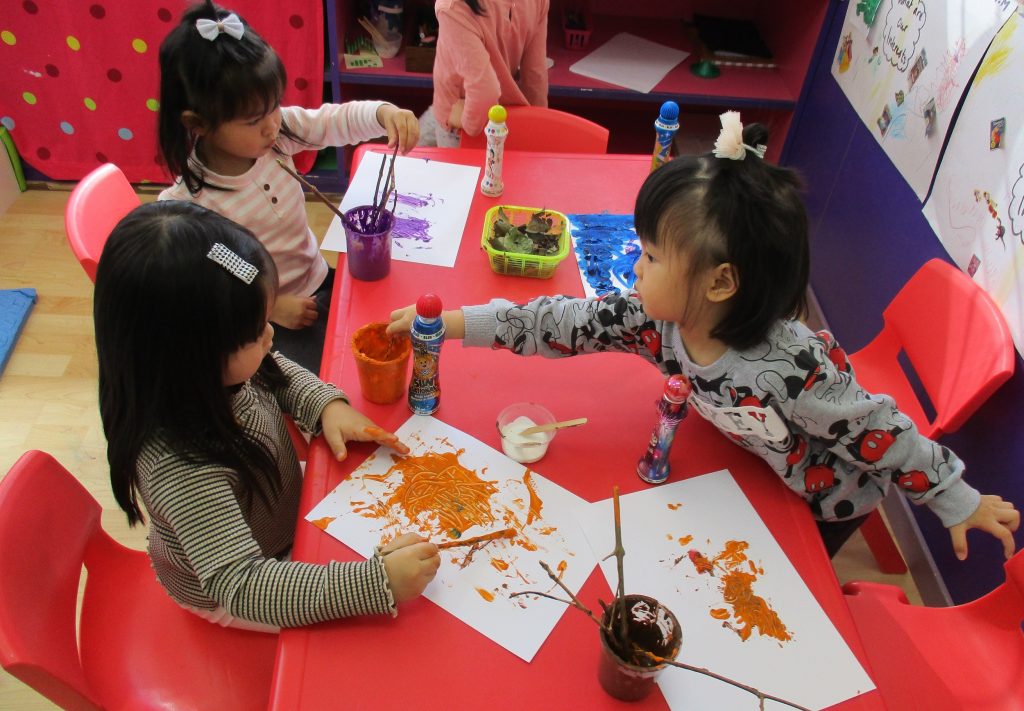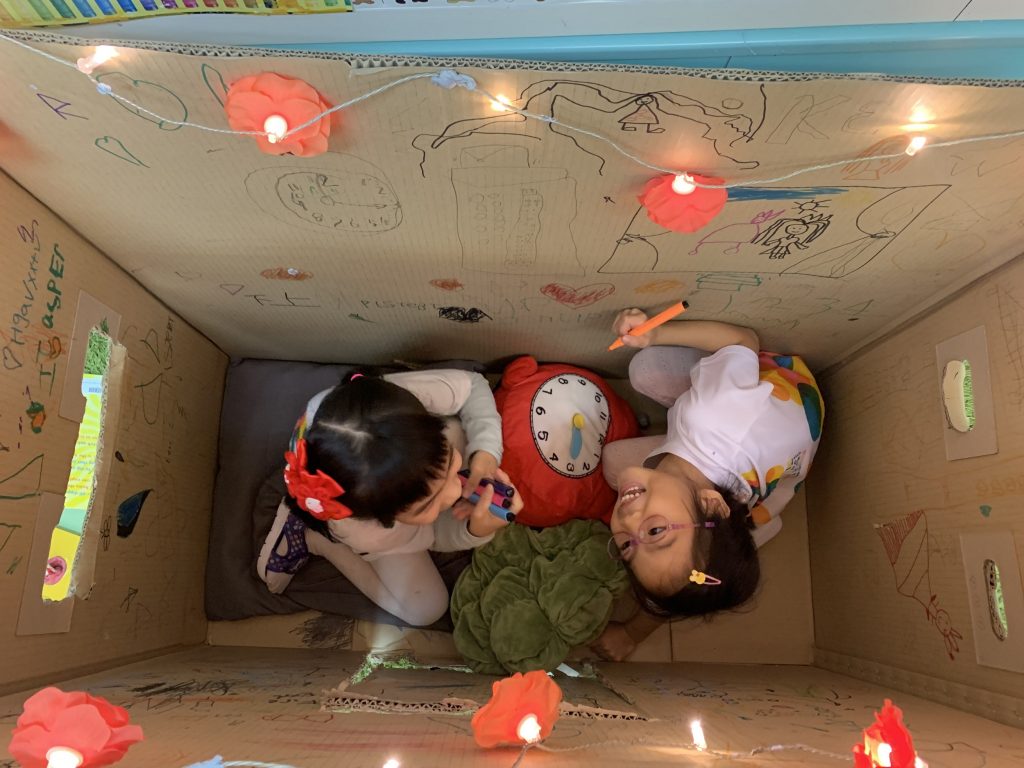 We believe its great to be part of your child's learning and some homework projects will be set from time to time for you to complete as a family activity, that can be done together. Sometimes it might mean help in finding items for show and tell or making some craft or practicing spelling! There is no need to worry as our teachers will keep you informed what you need to do.  Children will also have the opportunity to select a really nice storybook from the library. All parents have to do is to read the book to the child and by doing so will help develop a lifelong love of books for their child. There will also be some phonics books coming home and the online phonics platform for you to review with your child.